Always struggling to put on makeup in poor lighting conditions?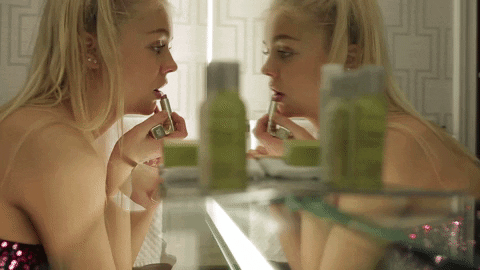 STOP using the wrong mirror! Here?s something that will change your vanity game for good?
This?Double-Sided LED Makeup Fold-Away Mirror?makes makeup SO easy!
Ladies, you?ll LOVE what this innovative item can do for you.?
Foldable 2-Sided LED Magnification Technology
It?s built and designed for convenience and crystal clear mirror clarity.?Getting all dolled up will be a breeze now. Yup! You can go ahead and ditch all those boring regular mirrors.
Consider this your very own magic mirror? A magic mirror that?s oh so scientifically awesome!
Bright LED Lighting?(Front & Back)
Perfect your makeup EVEN in dark rooms!
10X Magnification?? You won?t ever miss a spot again!
Easily Adjustable to your preferred angle?
Even includes nifty compartments for make-up storage!
Lightweight, Compact, & Foldable
Use it anytime, anywhere for instant touch-ups!
Sleek Modern Design
It?s perfect for the modern-day stylish princess in you!
No more difficult makeup sessions!
This?Double-Sided LED Makeup Fold-Away Mirror?is?the perfect addition to your on-the-go vanity kit.?Ladies gotta stay confidently pretty at all times, right? Yup, now you can?touch-up EVEN in poor lighting conditions.??Make it yours NOW!!!?
---
PRODUCT SPECIFICATIONS
Material/s:?ABS, Acrylic Glass Lens, & LEDs
Size:?Approx. 17.5 x 5.3 cm?(folded)?/ 28.5cm?(unfolded height)
Power Source/s:?USB Rechargeable Built-in Battery / 4 pcs. AA Batteries
LED Power:?4W 6V
Net Weight:?About 350 grams
Color:?White
Package Inclusion/s:?1 pc. Double-Sided LED Makeup Fold-Away Mirror (with USB Charging Cable)